Training Instructions
Training Infrastructure. Delta Guards Pvt Ltd has an integral Training Academy for comprehensive training of its staff. It comprises Indoor Training and Outdoor Training facilities at two locations mentioned below. :-
Indoor Training
Indoor Training is conducted in a four storey building at L-194, S/F Block-L, Road – 7 D, Mahipalpur Extn, New Delhi-110037. The facility comprises a Training Hall and a Video Projection Hall with all required amenities. 
Outdoor Training
Outdoor Training curriculum is conducted at Aravali Hills, Gurgaon Haryana. The facility comprises outdoor training area spread over 23.5 acre area complete with all training amenities.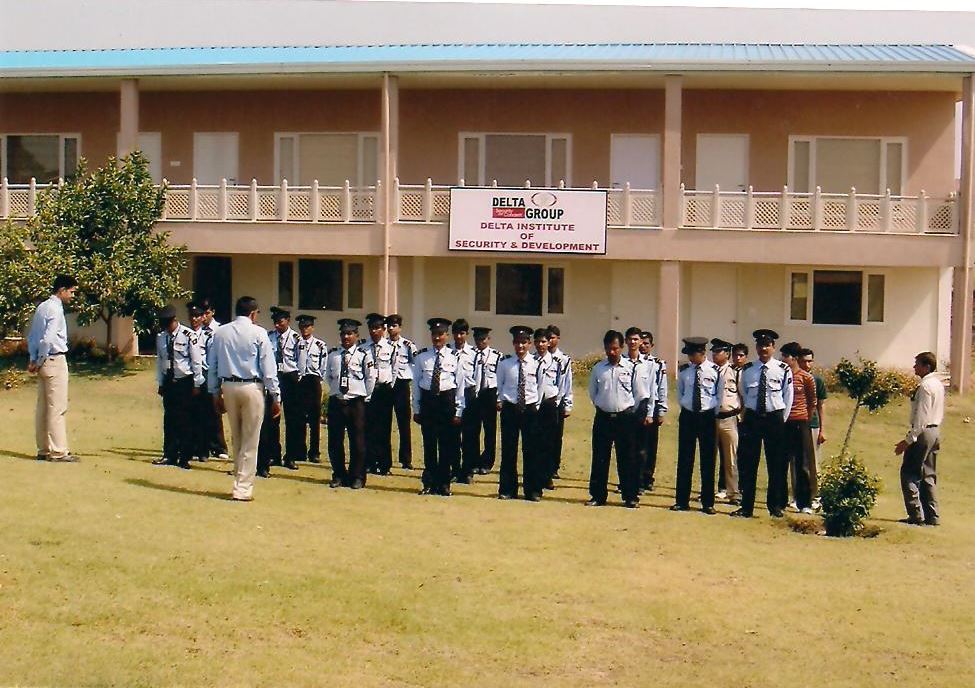 Training Academy is an integral part of Delta Guards Pvt Ltd catering to our training and recruitment requirements and it is not a separate entity. 1641 personnel have been trained in our Training Academy in this calendar year till date.
Training Team
Details of Delta Guards Training Team are given below:-
| | | | |
| --- | --- | --- | --- |
| Name | Rank | Designation | Qualification |
| Indraj Singh | Lt. Col. | G.M. & Training Director | BSc |
| RS Thakur | Capt | Security Trg Inspector | BA |
| Atin Mandal | Capt | Inventory Control Trg Insp | BA |
| Om Prakash | Capt | Security Trg Insp | BA |
| Mahendra Singh | Sub | Security & Fire Trg Insp | BA |
| Sandeep Kumar | Civ | Security & Fire Trg Mgr | BA |
| Suresh Kumar | Civ | Security & Fire Trg Mgr | BA |